Cocoon Garden
Toronto Scotiabank Nuit Blanche independent project
Located in a dark urban parkette tucked behind the busy, media-saturated shopping strip of Queen Street West, the immersive sound installation consisted of numerous beautiful but empty glowing shells. Their only content was an elusive sound element - fragmented TV commercials & recognizable pop culture jingles, their neverending repetition suddenly eerie . . .
Location: Saint Patrick's Market Square, Toronto
Created with Ultra Lime Arts Collective (Jonathan Hlibka, Heather Shute, Chris Mutton)
Materials: chicken wire, plastic foil, mp3 players with mini speakers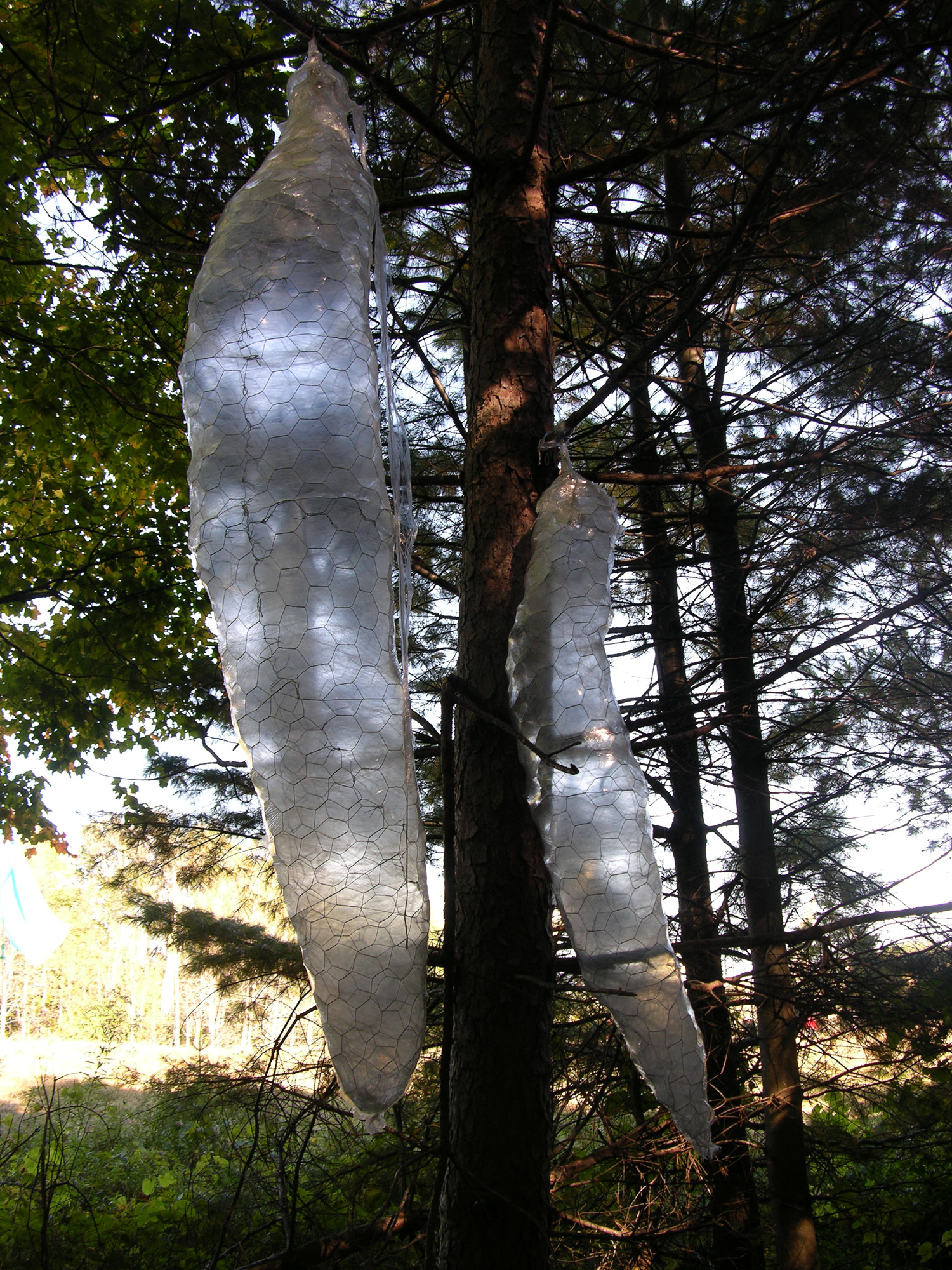 The sound installation was configured to work in a forest site, using a soundscape responding to the festival themes.
Location: Midlothian Farm, Burk's Falls, Ontario
Created with Ultra Lime Arts Collective
Sound collaborator: Neil Khanna
Materials: See above